Affordable Ultrasound Services Near You: An In-Depth Look at Baby Fairytale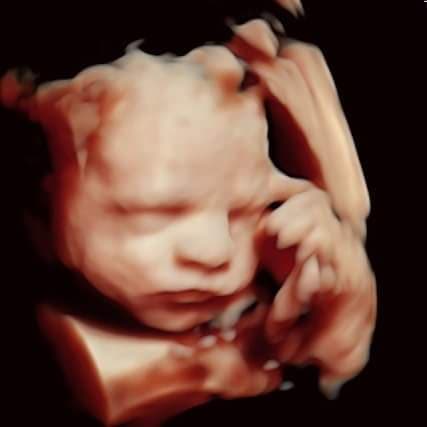 In the quest for "ultrasound near me cheap," Baby Fairytale emerges as a beacon of affordability and quality. As you embark on the beautiful journey of pregnancy, we are here to provide a smooth and memorable experience. Our range of ultrasound packages caters to your specific needs at different stages of your pregnancy. This comprehensive guide will delve into the world of ultrasound imaging, the services we offer, and why Baby Fairytale is your go-to destination for affordable ultrasound services.
Understanding Ultrasound Imaging
Before we explore our services, it's essential to understand what ultrasound imaging is. Ultrasound imaging, also known as sonography, is a diagnostic imaging technique that uses high-frequency sound waves to produce images of structures within your body. It's a safe, non-invasive method that doesn't expose you to radiation, making it a preferred choice for monitoring pregnancies.
The Role of Ultrasound in Pregnancy
Ultrasound imaging plays a crucial role in pregnancy. It allows healthcare providers to check for normal fetus development and screen for any potential problems. From confirming the pregnancy and determining the due date to monitoring the baby's growth and identifying the baby's gender, ultrasound imaging provides valuable information that contributes to the health and well-being of both the mother and the baby.
Affordable Ultrasound Packages at Baby Fairytale
At Baby Fairytale, we offer a variety of ultrasound packages designed to meet your specific needs. Each package is thoughtfully curated to provide the best value for your money. Here's a detailed look at our offerings:
Sneak Peek DNA Clinical Test (6 to 13 weeks): This test allows you to find out the gender of your baby as early as 6 weeks into your pregnancy. It's a DNA detection test that boasts 99.9% accuracy at 8 weeks.
20-Week Anatomy Scan Package: This comprehensive package provides a detailed assessment of your baby's growth and development. It requires a written order, and the reports are sent directly to your healthcare provider.
Early Pregnancy Ultrasound (8 to 13 weeks): This package is designed to confirm your pregnancy, allow you to listen to your baby's heartbeat, and provide an overview of the baby's position.
Heartbeat Session (8 weeks+): This unique package offers the opportunity to capture and keep your baby's heartbeat in a plush animal of your choice.
Gender Determination Ultrasound (14 to 17 weeks): This package allows you to confirm your baby's gender and get a glimpse of your baby's body.
Watch Me Grow (18 to 26 weeks): Experience your baby in HDLive/4D and see your baby's body.
Meet Your Baby in 2D, 3D & 4D with HDLive (27+ weeks): This package offers a chance to see your baby's body in 3D/4D/HDLive and listen to your baby's heartbeat.
Queen's Throne (8+ weeks): This package allows you to check on and see your baby as they grow with one session a month.
18 to 25 Week Peek & 26+ Week Peek: These packages are for moms who want to have a quick check-in on their baby.
For more details on our packages, please visit our packages page.
Why Choose Baby Fairytale?
If you're searching for "ultrasound near me cheap," Baby Fairytale is your best choice. We prioritize your comfort and satisfaction. Our facility is beautifully set up to provide a pleasant and relaxing environment for your ultrasound sessions. Our clients highly recommend us for our friendly service, professional approach, and high-quality images.
Special Offers
We understand that affordability is crucial for many expecting parents. That's why we offer a 5% discount for appointments scheduled on Tuesdays or Thursdays. Like us on Facebook and get an additional 5% off for a total of 10% discount! Returning customers get 20% off Royal and 10% off Standard packages.
Conclusion
At Baby Fairytale, we believe that every pregnancy is a unique and magical journey. Our goal is to provide you with affordable, high-quality ultrasound services to make your journey even more memorable. If you're searching for "ultrasound near me cheap," book an appointment with us today and let us be a part of your beautiful fairy tale.
Keywords
Ultrasound near me cheap, Baby Fairytale, affordable ultrasound services, ultrasound packages, pregnancy, baby, 3D/4D ultrasound, gender determination ultrasound, early pregnancy ultrasound.